Nutraceutical ingredients manufacturing
Plant Extract Studio
Development and manufacturing
tailor-made ingredients
For over thirty years, at PiLeJe Industrie we have been using our know-how and market expertise to help you grow your innovation strategies. Guided by our pursuit of industrial excellence, our laboratory supports you in your tailored ingredient development projects.
Ingredients Offerings
Our available range of ingredients
For the nutraceutical market we have designed a unique range of concentrated 100% plant infusions which reproduce the full richness of nature and are a true equivalent to the plant itself.
All of the active and useful principles of the plant (totum) are preserved so they can be applied in their entirety with no loss of integrity.
The ipowder® range consists of stringently selected, inspected and traced plants which comply with the French Plants Order for maximum consumer safety.
For the nutraceutical market we have designed an exclusive range of fresh plant liquid preparations which preserve all of the essential compounds of the fresh plant (totum) in their entirety with no loss of integrity.
All ifluid® preparations are guaranteed to be free of organic solvents, alcohol, preservatives, added sugar, flavourings or colourings for simple and value-added labelling.
The ifluid® range consists of stringently selected organic plants that meet the French Plants Order and which are harvested during their optimum period to guarantee maximum yield of active components.
As a result of our expertise in enzymatic hydrolysis, PiLeJe Industrie has developed the Hypro-ri range. Each hypro-ri is composed of a mineral or an essential trace element associated with amino acids resulting from rice gluten hydrolysate.
The use of a Hypro-ri in your product's formula authorises permitted health claims as described in the regulation UE 432/2012.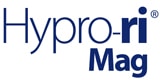 A pilot animal study was performed and revealed that, with good bioavailability and high magnesium content, Hypro-ri®Mag is a particularly attractive form of magnesium for incorporation into food supplement formulations.
For the nutraceutical markets, and more specifically the carbohydrate metabolism health segment, we have designed an exclusive ingredient of cinnamon bark extract (Cinnamomum cassia) with yeast extract and chromium chloride.
A clinical study intended to analyze the effects of a CinnaGlyc® based food supplement on controlling blood sugar in obese or overweight pre-diabetic subjects shows a decrease in fasting glucose levels, an increase of insulin secretion, a reduction in body fat and an increase in lean body mass.
The use of CinnaGlyc® in the formulation of your food supplement allows the use of positive health claims related to chromium and authorized by the 432/2012/EC Regulation: "Chromium contributes to the maintenance of normal macronutrient metabolism and contributes to the maintenance of normal blood glucose levels."